FINAL: Chicoutimi 5, Saint John 6 (OT)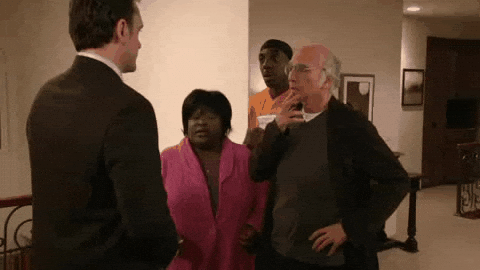 SAINT JOHN – Wow.
It looked as though two late third period goals were going to give the Chicoutimi Sagueneens an upset victory over the Saint John Sea Dogs on Sunday afternoon at Harbour Station.
But then the final minute of play happened.
At 19:27 with the extra attacker on (Thomas Chabot was the only defenseman), Samuel Dove-McFalls got Saint John within one. Then with 4.3 seconds remaining, Dove-McFalls tied the game while falling down, sending the game into extra time. 35 seconds into overtime, Mathieu Joseph netted the game winner.
The Sea Dogs went from down 5-3 to a 6-5 overtime victory in 1:08 of hockey time and under five minutes of real life time. Wow. This is why you don't leave games early.
Saint John has now won three straight and eight of their last 10. They'll enter Wednesday's showdown in Shawinigan with an identical record as the second-place Cataractes. The Dogs are also five points ahead of the free falling Moncton Wildcats with two games in hand.
Along with Dove-McFalls and Joseph scoring, Sam Povorozniouk netted a pair and Spencer Smallman had a solo marker. Nathan Noel had four assists. Marc-Antoine Turcotte returned to the lineup and made 15 saves in the victory.
Nicolas Roy, Antoine Marcoux, Dmitry Zhukenov, Taylor Cooper and Mark Bzowey all scored for Chicoutimi. Backup netminder Xavier Potvin made 37 saves in the loss.
On a power play just 1:24 in, a point shot from Frederic Allard hit a Sea Dog in the slot and was then redirected by Roy to give Chicoutimi an early 1-0 advantage. The Sea Dogs tied it up on a power play of their own at 7:45 when Smallman finished off a nice passing play.
Chicoutimi retook the lead with 3:14 remaining in the period. Turcotte made a tremendous pad save off Bzowey but the rebound was there for Marcoux to put in and give the Sags a 2-1 lead. But with 19.5 seconds remaining in the first, Nathan Noel fed Povorozniouk in the slot who tied it up at 2-2.
At 4:38 of the second, Jonathan Bourcier took a four-minute penalty for high sticking Gabriel Bettez. On the ensuing man advantage, Povorozniouk rifled a wrist shot past Potvin to give Saint John their first lead of the contest at 8:00.
With 1:27 left in the second, Povorozniouk was given a four-minute penalty for spearing, sending Chicoutimi's solid power play to work. With 7.3 seconds remaining, Zhukenov managed to tuck the puck past Turcotte to tie things up at 3-3. Saint John would kill off the rest of the penalty, though.
With 9:40 to go in the third, Saint John had a 17-second five-on-three power play but did not score. They also couldn't connect on the five-on-four advantage that followed.
At 12:51, Cooper was left all alone in front and made a nice move to fool Turcotte and give the Sagueneens a 4-3 lead. Just 21 seconds later, a shot from inside the blue line seemed to fool Turcotte to quickly make it 5-3. Credit for Chicoutimi's fifth goal was given to Bzowey.
Saint John pulled Turcotte with 2:33 remaining. In the final minute - not long after Povorozniouk hit the post – Dove-McFalls put in a rebound with 32.7 seconds left to make it 5-4. Then with 4.3 seconds remaining the puck was loose in front where a falling Dove-McFalls grabbed it and beat Potvin to tie it at 5-5.
In overtime, Joseph scored the winner just 35 seconds in to give Saint John the improbable win.
NOTES
The Sea Dogs were without defensemen Bailey Webster (upper body) and Luke Green (injury) along with forwards Cole Reginato (healthy) and Nico Blachman (healthy).
Marc-Antoine Turcotte made his first appearance in net since getting injured on Feb. 3 against Moncton. He was Alex Bishop's backup on Saturday night against Baie-Comeau.
Daniel Del Paggio returned from a three-game suspension.
Nathan Noel extended his point streak to 19 games. Matthew Highmore and Sam Povorozniouk also extended their streaks to 14 games.
Nicolas Roy has goals in three straight games.
Sam Povorozniouk scored his 29th and 30th goals of the season. It's the 16th time a Sea Dogs player has scored 30 or more goals in a season, according to Elite Prospects.
This was the third game in three days for the Sagueneens having played in Bathurst on Friday and Charlottetown last night.
This was the 3000th game in Sagueneens history.
It was Francophone Day at Harbour Station.
Attendance was a season high 5,001.
TURNING POINT
Samuel Dove-McFalls tying the game with 4.3 seconds left was obviously just a little crucial in this game.
SN THREE STARS
TWEET OF THE GAME
NEXT GAME
The Sea Dogs hit the road for a big game against the Shawinigan Cataractes on Wednesday at 8 p.m.