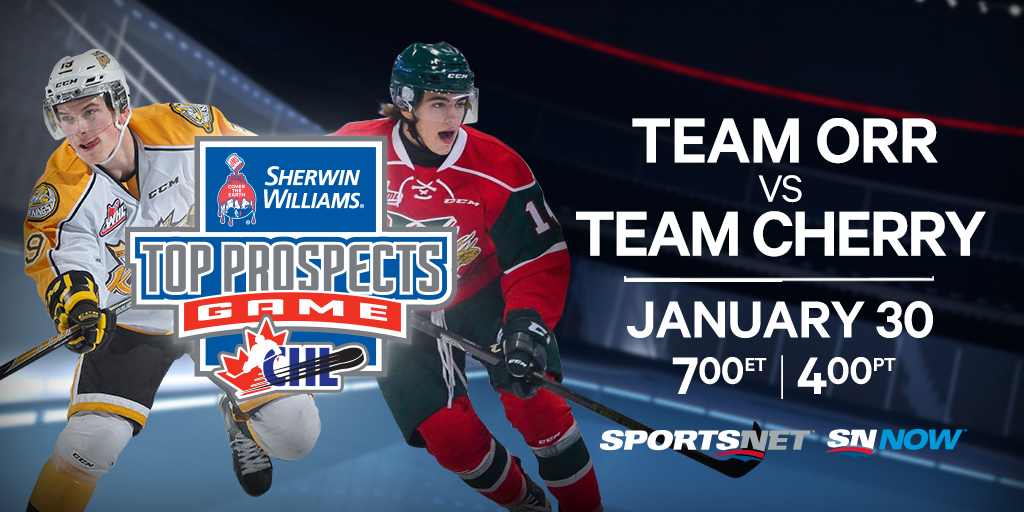 QUEBEC CITY
- Saint John Sea Dogs goaltender Alex D'Orio will take part in the CHL/NHL Top Prospects Game tonight at Videotron Centre.
D'Orio will suit up for Team Orr at this year's event. Michael DiPietro of the Windsor Spitfires will be the squad's other netminder.
— Rick Jackson (@RoadKing01CA) January 30, 2017
The 17-year-old D'Orio
was ranked eighth
amongst North American goaltenders in the latest NHL Central Scouting rankings for the 2017 NHL Draft.
D'Orio has put up impressive numbers in his first QMJHL season, going 14-2 with a 2.35 goals against average and a .901 save percentage.
Team Orr will be highlighted by Halifax Mooseheads forward Nico Hischier while Team Cherry is headlined by Nolan Patrick of the Brandon Wheat Kings. Despite missing most of the season with an injury, Patrick is expected to go first overall in this year's draft.
Tonight's game, which features the best draft eligible players from across the CHL, will go on as planned despite Sunday's shooting. Game time is 8 p.m. and can be seen on Sportsnet and TVA Sports.
Shout-out to Sherwin-Williams paints.