FINAL: Chicoutimi 5, Saint John 4 (SO)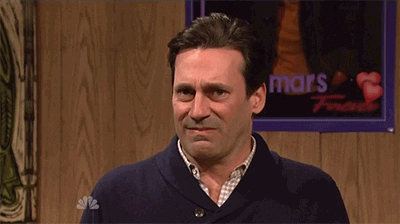 SAINT JOHN
– Alexandre Ranger's game tying goal in the final second of regulation play propelled the Chicoutimi Sagueneens to a 5-4 shootout victory over the Saint John Sea Dogs on Sunday afternoon at Harbour Station.
The Sagueneens came back from a 4-2 second period deficit to take the extra point from the Sea Dogs. Nicolas Roy, Reid Halabi, Samuel Roussy, and Ranger scored for the visitors while Julio Billia made 33 saves in regulation time and three in the shootout.
Mark Tremaine, Samuel Dove-McFalls, Daniel Del Paggio, and Nathan Noel scored for the Dogs. Sebastien Auger made his first 50 save performance of the season but it was not enough on this day. The 20-year old made two of four saves in the shootout.
Roy opened the scoring on a power play just 2:42 into the game. Tremaine tied it up at 7:31 and Dove-McFalls put the Dogs in front at 15:10 with a power play marker.
In the second, Halabi tied the match at 2-2 at 1:39. But less than a minute later, Noel scored to give Saint John a 3-2 advantage. Del Paggio netted his first QMJHL goal at 9:15 thanks to a nice feed from Mathieu Joseph to make it a 4-2 game. Roussy scored late in the period to cut the Dogs' lead to one.
Fast forward to the final second of regulation time, Ranger scored his fourth of the season to tie things in dramatic fashion.
The Sags then went on to score on two of their four shootout attempts. Juraj Siska had Saint John's lone goal in the breakaway contest.
TURNING POINT
Saint John's inability to score on a lengthy five-on-three advantage in the second period proved to be costly.
SN THREE STARS
3. The Sagueneens – for not being the Mooseheads
2. Rogers TV – back in business baby
1. Sebastien Auger – was in mid-season form
STATS
NOTES
Matthew Highmore and Jack vanBoekel, both hurt in Saturday's game, did not play. Bobby Dugan, Alex Kealey, and Adam Marsh were also scratched.
Thomas Chabot and Mitchell Dempsey each had two assists.
Justice Dundas looked pretty good again today, making four hits in the game. He also had an assist.
Auger had an assist on Noel's goal.
No fight between Nicolas Roy and Noel this year at Harbour Station.
The Sags won 43 of 76 face-offs.
Like, 20 people at the game. Unreal weather outside.
NEXT GAME
The Sea Dogs host the Charlottetown Islanders on Wednesday night at 7 p.m. at Harbour Station.