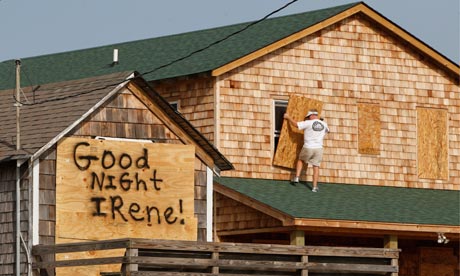 Tonight's Saint John Sea Dogs pre-season game in Prince Edward Island has been postponed due to Hurricane Irene.
"After numerous phone calls with the Sea Dogs and the league, all three parties felt it to be in everyone's best interest to postpone the game," said PEI Rocket VP of Operations Trent Birt. "We didn't want to ask our fans to come out in tropical storm conditions and we also saw the potential of having St. John stranded on PEI until tomorrow at noon, according to an advisory sent out by Confederation Bridge. It is unfortunate because last night's game between the two teams was intense and we were looking forward to continuing that battle tonight but in the end, the compete level will still be there Tuesday and fans will not have to make a decision between venturing out into storm like conditions or missing the game entirely."
The game will be made up this Tuesday night at 7pm at the MacLauchlan Arena, located on the campus of UPEI.
Following Tuesday's match, the Sea Dogs will play the Acadie-Bathurst Titan on Wednesday night at Harbour Station. It will be the final exhibition game for Saint John.