FINAL: Saint John 1, Shawinigan 7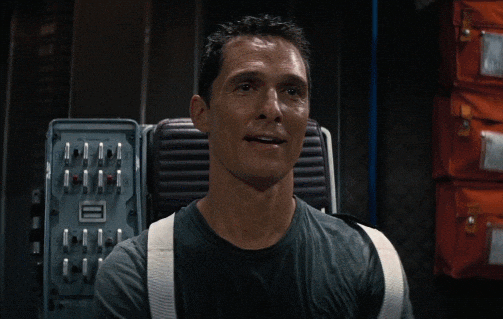 SHAWINIGAN, Que. – Penalties proved costly for the Saint John Sea Dogs on Saturday night.
The Shawinigan Cataractes scored five power play goals on 12 opportunities in a 7-1 win over the Sea Dogs at Centre Gervais Auto. The result tied the best-of-seven semifinal playoff series at 1-1 heading into game three on Tuesday night in Saint John.
Even if there were a few soft calls, the Sea Dogs were way too undisciplined. After limiting themselves to just a handful of penalties per game over the past few matches, Saint John simply lost control. Shots ended up being 41-27 overall in favour of Shawinigan. It was not a pretty sight.

If there is any good news for the Sea Dogs, it's that they are coming home with a split in Shawinigan. A game one loss on top of this defeat would have been devastating.


Anthony Beauvillier and Dennis Yan each had a pair of goals while singles came from Brandon Gignac, Alexis D'Aoust and Gabriel Sylvestre. Philippe Cadorette rebounded from an average game one performance, making 24 saves in the win.
Matthew Highmore scored Saint John's lone goal – which, oddly enough, came on a power play. Marc-Antoine Turcotte was pulled in the third period after allowing five goals on 31 shots. Alex Bishop allowed two goals on 10 shots in relief.
The Cataractes opened the scoring at 8:47 of the first period when the puck found D'Aoust at the offensive blue line. D'Aoust went in in alone and beat Turcotte with a wrist shot from the slot to give the home side a 1-0 lead.
At 14:41, Spencer Smallman took the rare "playing without a helmet" penalty, sending Shawinigan to the first power play of the game. At 14:54, Gignac fired a low shot from the top of the circle to give the Cataractes a 2-0 advantage.
The Sea Dogs finally got the board at 12:04 of the second period with a power play goal. Highmore fired a shot that changed directions, fooling Cadorette and making it a 2-1 game.
A few minutes later, D'Aoust had a long breakaway but Turcotte made the save.
Saint John went to the power play at 13:38 but it was short lived when Turcotte was called for interference at 14:37 and Noel called for hooking at 14:45. On the four-on-three power play at 15:02, Beauvillier fired a rocket past Turcotte to put Shawinigan in front, 3-1.
With 2:16 left in the period, Yan grabbed the puck in the slot and beat Turcotte with a low shot to give Shawinigan a 4-1 lead. Then with 49 seconds left in the period, Gabriel Gagne had a glorious chance in front but was denied by the glove of the Sea Dogs 'tender.
Nathan Noel took his fourth minor penalty of the game at 5:07 of the third period after giving Cadorette a snow job. Then Luke Green went to the box at 5:30 for high sticking. On the five-on-three man advantage, Beauvillier ripped a shot past Turcotte to make it 5-1 Shawinigan at 6:37. That would be the end of Turcotte's night as Bishop took over.
Shawinigan did not stop there. On a power play at 13:17, Gignac fed Yan in front and had a yawning cage to make it 6-1. Then with six seconds left and Sam Povorozniouk in the box, Sylvestre scored, making it a 7-1 final.
NOTES
The Sea Dogs dressed the same lineup on Saturday as they did on Friday. The team was without defensemen Alex Bernier (upper body), Vincent Martineau (healthy) and Gabriel Bettez (healthy) along with forwards Cedric Pare (healthy), Bokondji Imama (suspension), Mathieu Joseph (lower body) and Adam Marsh (upper body).
Thomas Chabot was not suspended for this game. He did, however, here some boos from the Shawinigan crowd.
Nico Blachman and Matthew Klebanskyj dropped the gloves in the second period. Klebanskyj put a big hit on Blachman in the first period. It was Saint John's first fight of the playoffs.
In the third period, Blachman was given a game misconduct for "striking an official."
Alex Bishop made his second appearance of the playoffs, relieving Marc-Antoine Turcotte in the third period. Bishop previously made 14 saves in 33:57 of action on March 30 against Bathurst.
Cavan Fitzgerald had four assists.
Matt Murphy appeared to injure his shoulder in a dust up after the second period buzzer.
TURNING POINT
Two quick goals by the Cataractes late in the third period made it 4-1. You could feel the game slipping away from the Sea Dogs.


SN PLAYERS OF THE GAME
Cataractes mascot – what a guy
TWEET OF THE NIGHT
NEXT GAME
Game three of this series is on Tuesday night at 7 p.m. at Harbour Station.